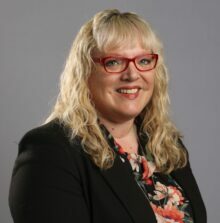 Julie Sellar
Managing Director, Bupa
Julie was appointed Interim Managing Director on 6 August 2022. In this role, Julie is responsible for delivery of strategy and leadership of Bupa's Village and Aged Care business in New Zealand.
Julie joined Bupa in 2013 as Financial Controller and was appointed Finance Director in 2016. From mid-2018 to mid-2019 she also held a dual role across the NZ and Australian aged care businesses. Prior to joining Bupa, Julie worked in a number of senior financial leadership positions with the NZ Defence Force, Inland Revenue and Sainsbury's in the UK.
Alongside a passion for aged care and a strong customer focus, Julie holds a Bachelor of Commerce and Administration, from Victoria University, is a Member of Chartered Accountants Australia and New Zealand (CAANZ) and is a Chartered Member of the NZ Institute of Directors (CMInstD). Julie is an Independent Director on the Board of SPCA New Zealand.
Email Julie at Julie.Sellar(at)bupa.co.nz