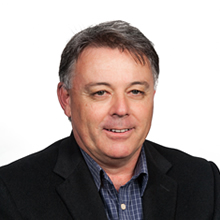 David Hall
David is currently employed as the CEO of Cambridge Resthaven Trust, having been appointed to this position in 2001.
Cambridge Resthaven provides resthome and hospital care and runs a retirement village comprising both independent living units and serviced apartments.
Prior to this David was employed at Waikato Hospital for over fourteen years in a variety of clinical and management roles. Clinical experience included four years as the Charge Nurse of the Cardiothoracic Unit. Following this he moved into business analyst and operational management roles within the hospital. He then completed a short period as a regional manager in intellectual disability sector before joining the team at Resthaven
David holds a Master of Health Management Degree from Auckland University, a Post Graduate Diploma of Management from Waikato University as well as a Comprehensive Nursing Diploma.
David is married to Rachel, with whom he has three children.
Email David at david.h(at)resthaven.org.nz