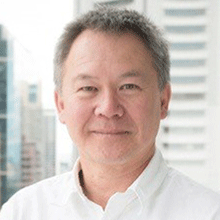 Dwayne Crombie
Managing Director, Bupa
Dwayne has been with Bupa for 15 years, most recently overseeing the health services portfolio in Australia. This included the dental, optical & hearing, medical visa and Australian Defence Forces health service businesses.
He returned to lead the New Zealand business in April 2022.
Dwayne was Managing Director of Bupa's Health Insurance arm from 2013 – 2020. Prior to this role, Dwayne was CEO of Guardian Healthcare, which subsequently became Bupa Villages & Aged Care New Zealand (BVAC NZ), for which he was Managing Director for over 5 years from 2007.
Formerly Chief Executive Officer of Waitemata Health and the Northern Regional Health Authority, Dwayne holds a Medical Degree and Diploma in Community Health from the University of Otago. He is a Fellow of New Zealand Public Health Medicine College. He also has an Executive MBA from the University of Auckland.
Dwayne has a wealth of experience gained across both the private and public health sectors and is passionate about both systems being sustainable and delivering quality outcomes for customers and residents.
Email Dwayne at Dwayne.Crombie(at)bupa.co.nz