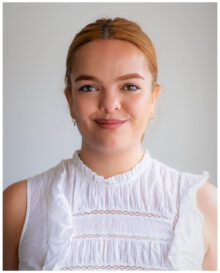 Lili Bush
Lili is the Events and Marketing Coordinator and works alongside June on the Association's events and online marketing for the Excellence in Care Awards, conference, webinars, and workshops that take place around Aotearoa.
Other responsibilities include design, social media marketing, web, and digital development, membership engagement, and registrations for all events. Lili has skills in video and animation.
Lili joined NZACA in November 2021 in a part-time capacity and joined us full-time in February 2022. After doing a stint for a year in the US, Lili graduated from Massey University with a bachelor's degree in Commercial Music, majoring in Industry. Since 2019 she has promoted and curated various music events throughout Auckland and Wellington.