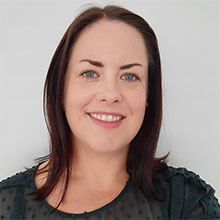 Rebecca Chapman
Rebecca has joined the NZACA in the role of Business Support Coordinator. She provides administrative support to the NZACA team and Board, and she is the point of contact for enquiries from new and existing members. Rebecca is also involved in the arrangements for workshops and the annual conference.
Her background is in administration and marketing, with over 10 years' experience in the FMCG and retail industry.
Rebecca has a keen interest in the issues surrounding Aged Care in New Zealand and she is excited to put her skills to use in the sector.