Conference Speakers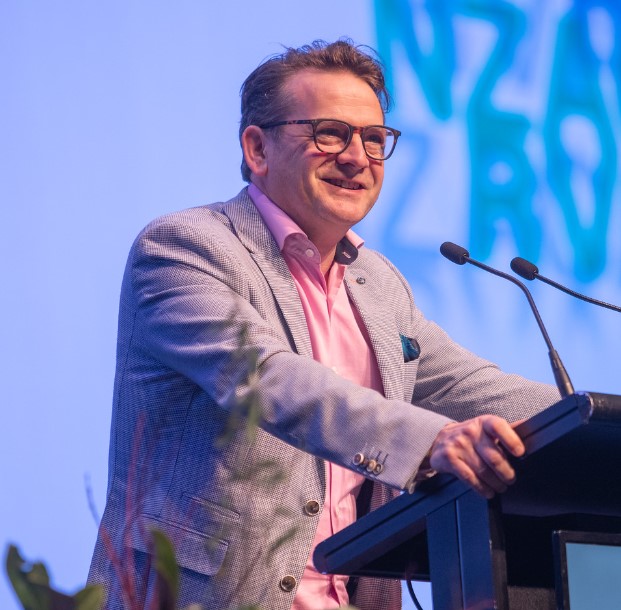 Rawdon Christie is an award-winning broadcaster with a journalism career that spans 20 years. Rawdon is most well-known for his role of presenting TVNZ's daily Breakfast show where he interviewed hundreds of guests from politicians to Olympic athletes.
After five years on TVNZ's early-morning show, he left TVNZ and started running his own consultancy, working with organisations on positive relationship-building, reputation management and media relations. In 2020 Rawdon received his Real Estate License and started working for Barfoot and Thompson. He continues to expertly MC and facilitate conferences and events.
Rawdon left the teaching profession after seven years to join the BBC, where he worked as a reporter and news anchor. He then transferred to New Zealand to work for TVNZ, initially as a reporter for One News and then for the 7pm daily current affairs programme, Close Up. He became an established presenter for TVNZ as the host of political show, Agenda and the NZ version of Dragon's Den. In 2011, Rawdon became the inaugural host of TVNZ's Saturday Breakfast show, before taking up the job of presenting TVNZ's daily Breakfast show.
His biggest career challenge came when he anchored TVNZ's coverage of both Christchurch earthquakes – the first of which set a New Zealand record for continuous rolling coverage to an audience of over 2 million.
Rawdon is a passionate story teller who spends his spare time skiing, cycling, playing the piano and trying to make his children laugh.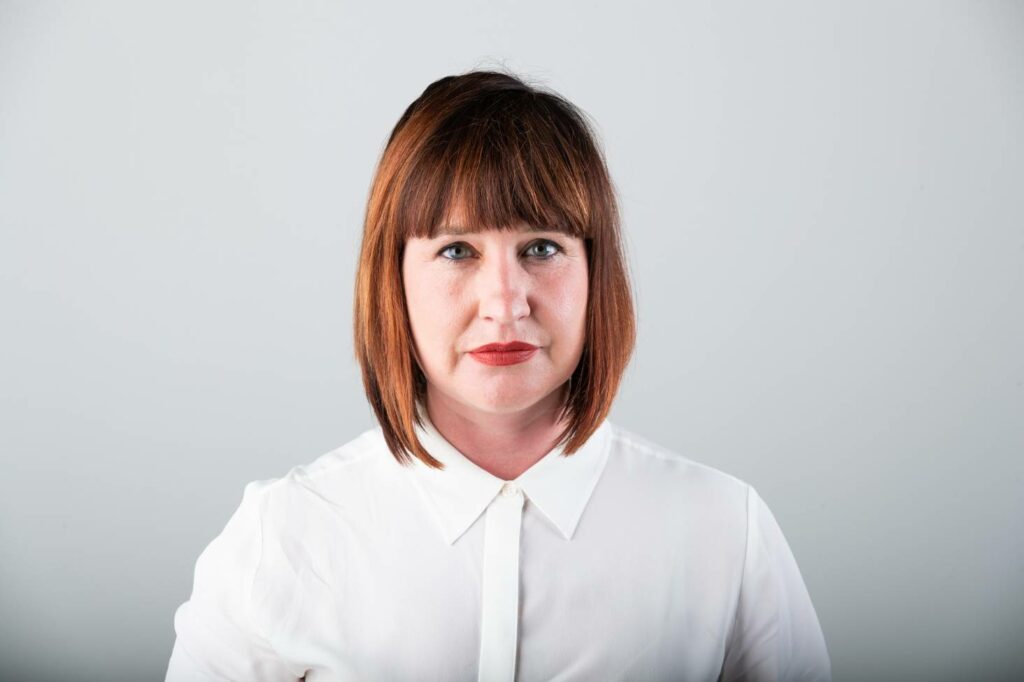 Andrea Vance is a senior journalist at Stuff, with more than 20 years' experience in reporting.
Born in Northern Ireland, she was an investigative reporter for the News of the World, was night news editor for The Scotsman, and worked in New Zealand's parliamentary Press Gallery for nearly a decade. She was a Jefferson Fellow at the East West Center in Hawaii, and has been recognised with major accolades at the annual media awards. She has reported from Europe, Myanmar, China, Japan, Fiji, South Africa, South Sudan and sub-Antarctica.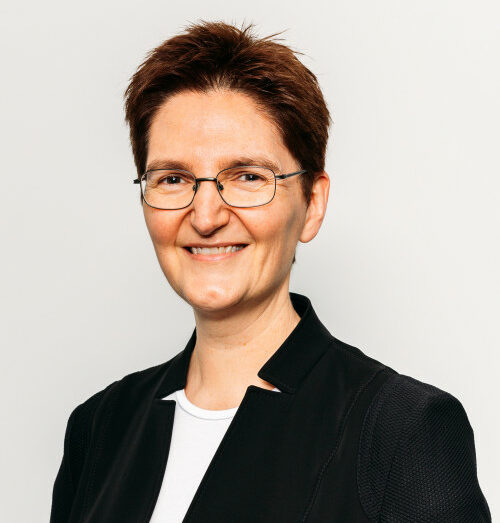 Abbe Anderson brings diverse experience across hospital and primary care, including two decades leading complex system reforms.
In her previous role, Abbe worked with the Institute for Urban Indigenous Health in Brisbane, supporting the development of community-controlled commissioning frameworks for Aboriginal and Torres Strait Islander peoples. She is also a director on the boards of Beyond Blue, Australia's most recognised mental health charity. Abbe brings considerable experience in a diverse range of hospital and primary care systems, including two decades leading complex system reforms.
Originally from Colorado in the USA, Abbe is a dual citizen of New Zealand and Australia and has undertaken executive study at Otago University and worked alongside rural hospitals in Te Waipounamu earlier in her career. She is passionate about equity and self-determination, is driven by a deep curiosity and excited by ingenuity.
Ricardo is a passionate champion for ending poverty in New Zealand. Amongst the many portfolios he holds for the Green Party are health and senior citizens.
Ricardo is in the Greens because it is the only party that has been consistently fighting for liveable incomes, public housing, healthcare and taxing the wealthy few so public services can be funded for all. He believes the other parties keep saying that this is not possible, but it is. It doesn't have to take decades for politicians to start caring about working families – it just takes some political will.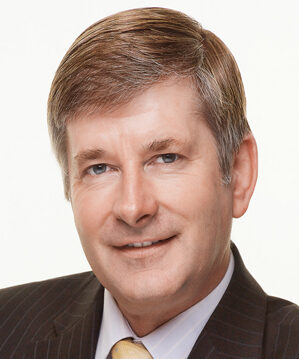 Ross Currie, Client Director, Corporate Banking, ASB
Ross has 30 years Corporate and Institutional Banking experience including more than 20 years in the aged care and retirement village sectors. Ross's main focus is to meet the varied banking needs of each owner/operator.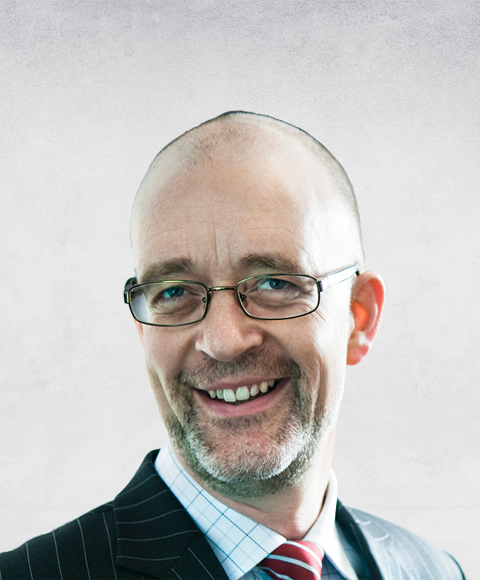 "Geof Shirtcliffe was a partner for 22 years in the Wellington office of Chapman Tripp, where he specialised in corporate transactions, securities offerings and corporate governance. Geof also advised a number of governments and regulatory bodies on commercial law reform matters.
Geof is a past president of the Law and Economics Association of New Zealand, and for two years taught the Business Associations course at Te Herenga Waka Victoria University of Wellington.
Geof is a Barrister and Solicitor of the High Court of New Zealand and is also the Deputy President of the Law Commission."
There are many things that can affect a person's decision-making. These can include a traumatic brain injury, dementia, learning disabilities and experiences of mental distress. People's decision-making can be affected for one decision, for a series of decisions or for decisions more generally.
Currently, if a person's decision-making is affected, the law may treat some or all their decisions differently to the way it otherwise would. It does this using the concept of 'decision-making capacity'. If a person is assessed not to have decision-making capacity for a decision, the decision might not have legal effect. Another person may be appointed to make the decision for them.
This is not the only approach the law could take. In recent decades, there have been widespread calls for law reform. The Law Commission is currently reviewing how the law should respond when an adult's decision-making is affected.
Hear from Commissioner Shirtcliffe about the project to date, including key themes from submissions received on the Preliminary Issues Paper and the areas/issues the Commission is thinking hardest about as it moves into the second phase of consultation.
The submission by ACA to Te Aka Matua o te Ture | Law Commission on the Review of Adult Decision-Making Capacity Law: Preliminary Issues Paper can be found here.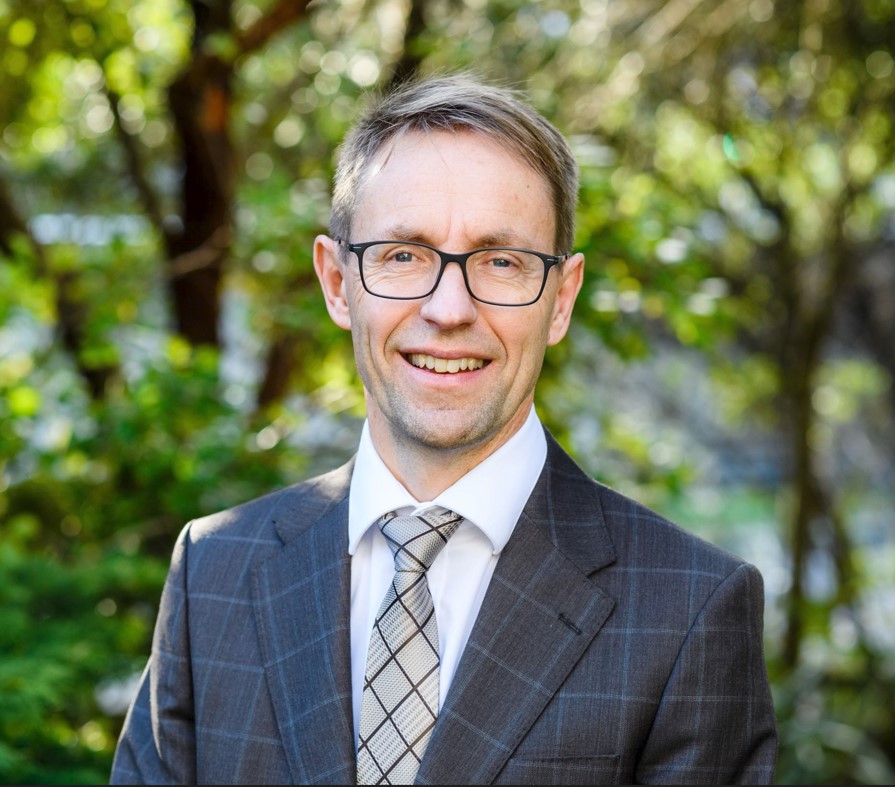 Sir Ashley Bloomfield was New Zealand's Director-General of Health from June 2018 to July 2022 and became a familiar figure as the public face of the health response to the COVID-19 pandemic.
In 2023, Sir Ashley begins a new role as a professor at the University of Auckland, where he'll help establish and then chair its new Public Policy Impact Institute. Ashley is looking forward to strengthening the link between the University's world-class research and the development and implementation of policy.
In the 2022 New Year Honours, Ashley was announced to be named a Knights Companion of the New Zealand Order of Merit (DNZM) for his services to public health.
His vast career experiences over the last 25 years in public policy and health leadership include being based at the World Health Organization in Geneva, working on non-communicable disease prevention and control with a global focus. He has held leadership positions across multiple District Health Boards including Capital & Coast, Wairarapa and Hutt Valley where he held the role of Chief Executive.
In his spare time, Ashley enjoys skiing, tramping and biking in Aotearoa's beautiful wilderness with his family.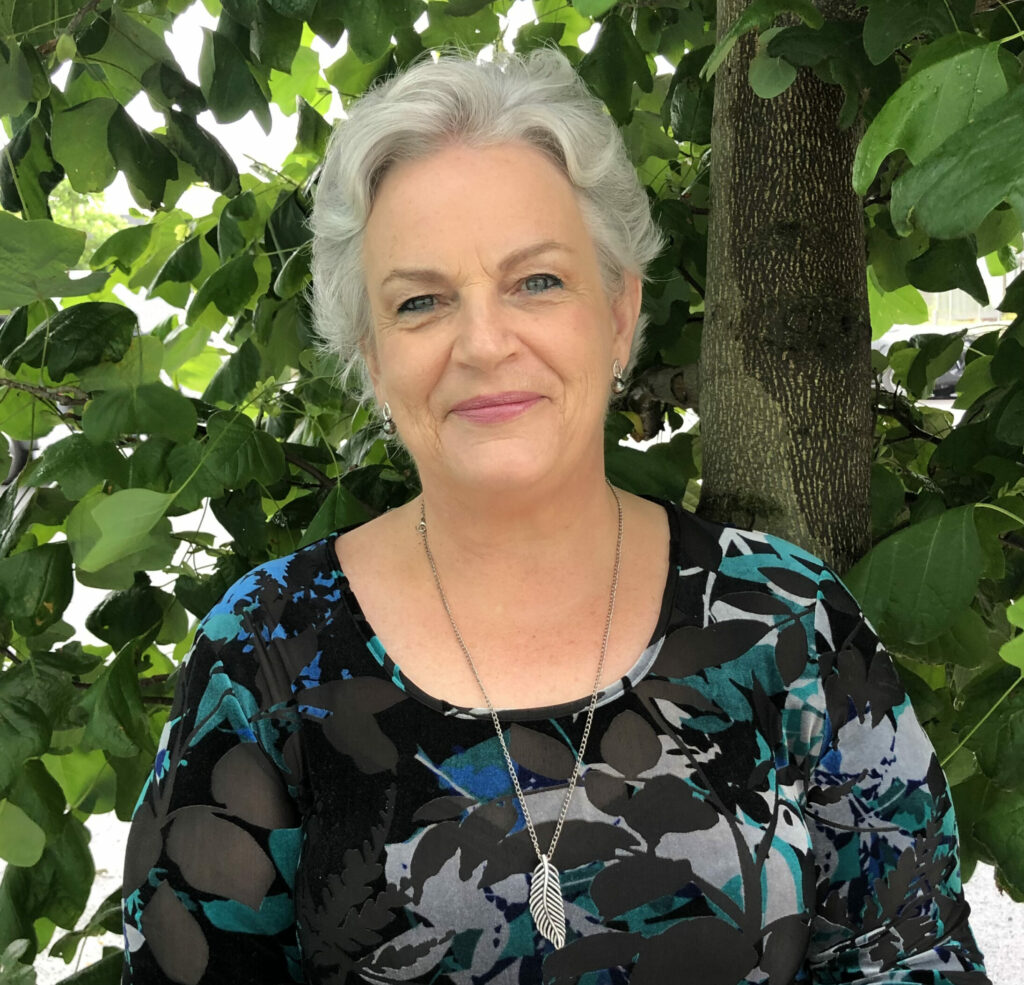 Carolyn Cooper brings a wealth of health sector experience which will enable her to be a strong advocate for older people in her role as Aged Care Commissioner at the Office of the Health and Disability Commissioner.
She has broad experience across the health sector in New Zealand and Australia, including executive leadership roles in several District Health Boards. Carolyn's experience spans front line nursing, clinical governance and senior leadership positions in the public and private health sectors.
Carolyn is committed to making a tangible difference through collaboration and focusing on quality improvements, and brings an optimistic and pragmatic approach to the challenges older people receiving health and disability service face.
Fairness and doing the right thing have been central to her approach in all the health sector roles she has held to date, and these are values she brings to her role as Commissioner.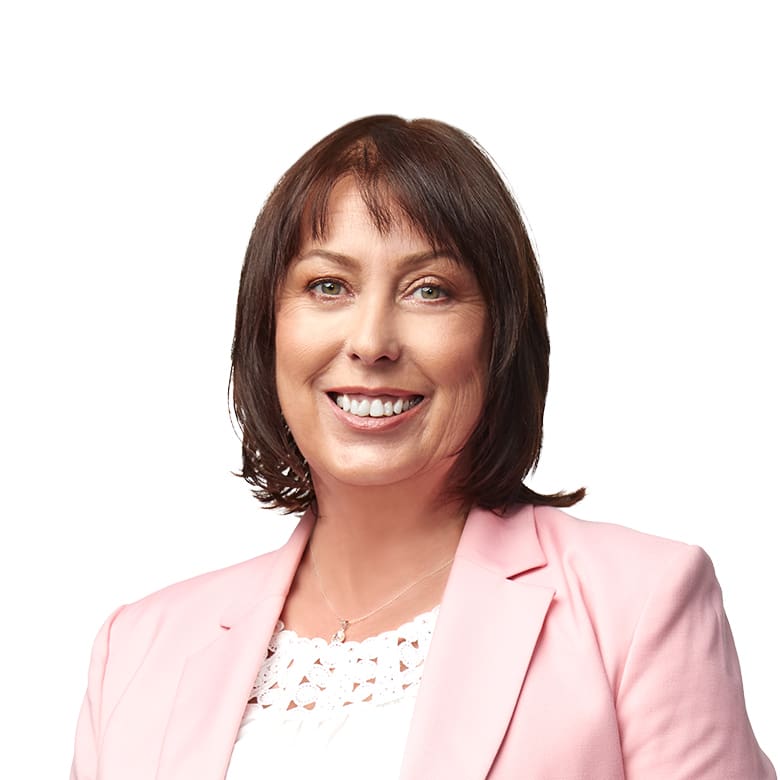 Tracey McLellan grew up in Southland and made Christchurch home in 2002. She is MP for Banks Peninsula and Chair of the Health Select Committee.
Tracey attended the University of Canterbury where she graduated with a PhD in Psychology and worked for a number of years in clinical research. Her focus was to better understand different dementia disorders and what happens after childhood brain injury. Tracey also worked as an organiser for the New Zealand Nurses Organisation, supporting our nurses working in primary health and across the health sector.
The owner and operator of Qestral Ltd, Simon has been working in the sector for more than 30 years and is a long-standing member of ACA. In addition to his role as ACA Chair, he is involved in many aspects of the sector, including the ARRC negotiations and training.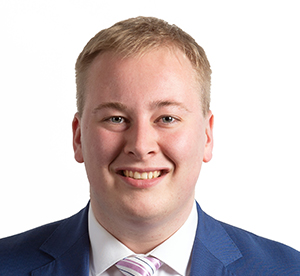 Brad is a Principal Economist and Director at Infometrics and a leading economic commentator across New Zealand who focuses on getting useful information to businesses, decision makers, and the public. At present, he is focused on the economic effects of COVID-19 and the reimagination of the New Zealand economy, as jobs are lost, business practices change, and a "new" normal emerges. In March 2021, he was named 2020 Young Wellingtonian of the Year.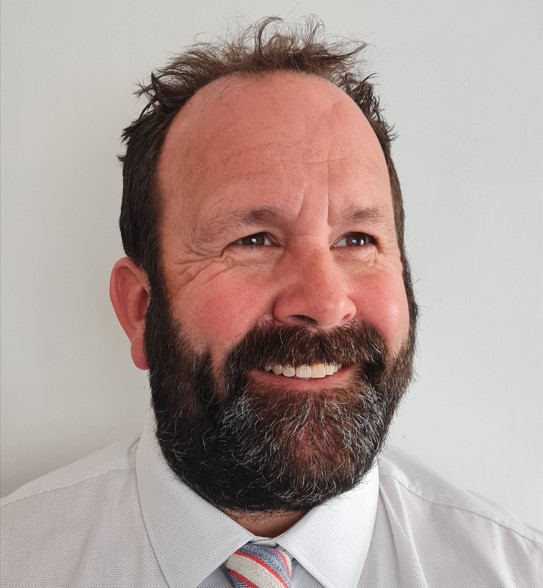 "Andy spent 13 years working as a front-line specialist paramedic in the UK and New Zealand. Since then, Andy has worked across New Zealand and Australia in the emergency management and resilience field in various public and private sector roles. This has included 5 years as the Northern Region Primary Care Emergency Planning Manager as well as 5 years as a resilience Consultant working with primary and tertiary healthcare, fast-moving consumer goods, not for profit, manufacturing, education, and finance. Andy specialises in all aspects of Resilience, business continuity management, crisis management, and emergency management.
Andy is now the Northern Region Emergency Management Advisor for Te Whatu Ora, as well as the interim National Recovery and business continuity manager."
"In recent times New Zealand has experienced a number of significant weather events, most notably Cyclone Gabrielle. These events are predicted to be more common in the future both in frequency and intensity.
Given the widespread community impact, disruption, and isolation, despite a successful response, questions do need to be asked around how we can improve sector resilience. Alongside this a crucial piece of the puzzle is engagement with local regional and national health emergency management structure to ensure that relationships are maintained and strengthened prior to future events.
Andy Wisheart, the Northern Region Emergency Management Advisor, and interim National Recovery and Business Continuity Manager will lay out the new Te Whatu Ora Emergency Management Structure, learnings from the weather events, and what good resilience looks like. "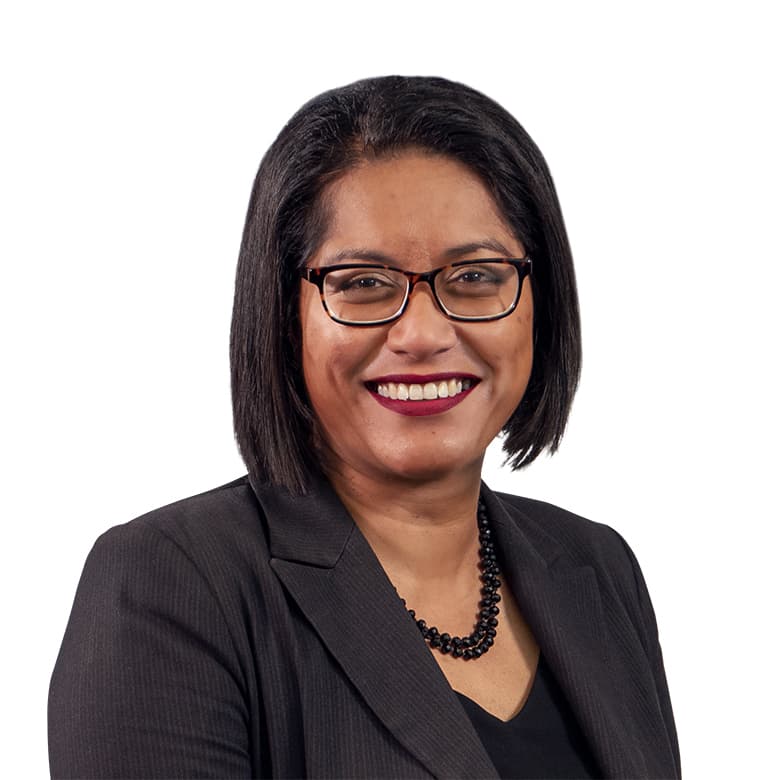 Hon Barbara Edmonds is currently the Minister for Economic Development and Pacific Peoples, Minister of Internal Affairs and holds associate roles in Health, Housing and Cyclone Recovery.
Prior to her Cabinet promotion, Barbara Edmonds was the Labour Caucus Associate Whip and Chair of the Finance and Expenditure Select Committee. She has previously worked as a senior advisor to Ministers under successive governments and was a key contributor to the Government's law reforms following the March 15 Terror Attacks. During this time, she was also heavily involved in the Government's tax, social policy, small business, and economic response to COVID-19.
Barbara Edmonds proudly serves as the MP for the Mana electorate where she resides with her husband Chris and their eight children.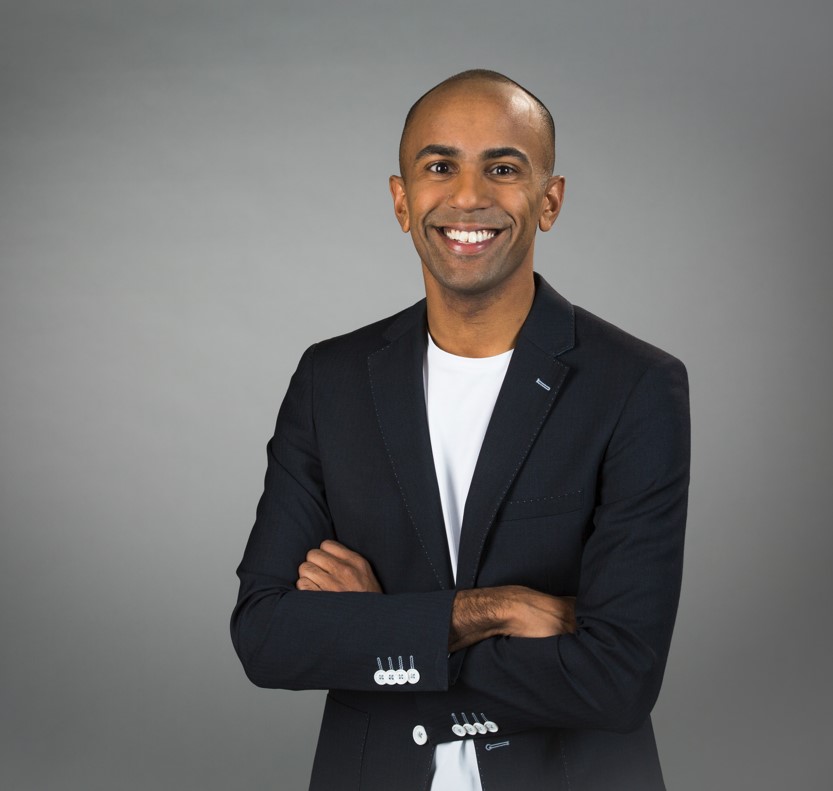 Award-winning journalist Jehan Casinader is one of New Zealand's top storytellers.
For more than a decade, he has been a familiar face on our screens, reporting for primetime shows like TVNZ's Sunday, Seven Sharp and Close Up. He was named "Broadcast Reporter of the Year" at the Voyager Media Awards in 2020, and "Reporter of the Year" at the New Zealand Television Awards in 2018.
In the aftermath of natural disasters, terror attacks, sporting triumphs and everything in between, Jehan has helped hundreds of Kiwis to share their vulnerable and deeply personal stories with the rest of the country.
Through challenging, inspiring keynotes, Jehan reveals how storytelling can transform every area of our life – including mental health, productivity and relationships.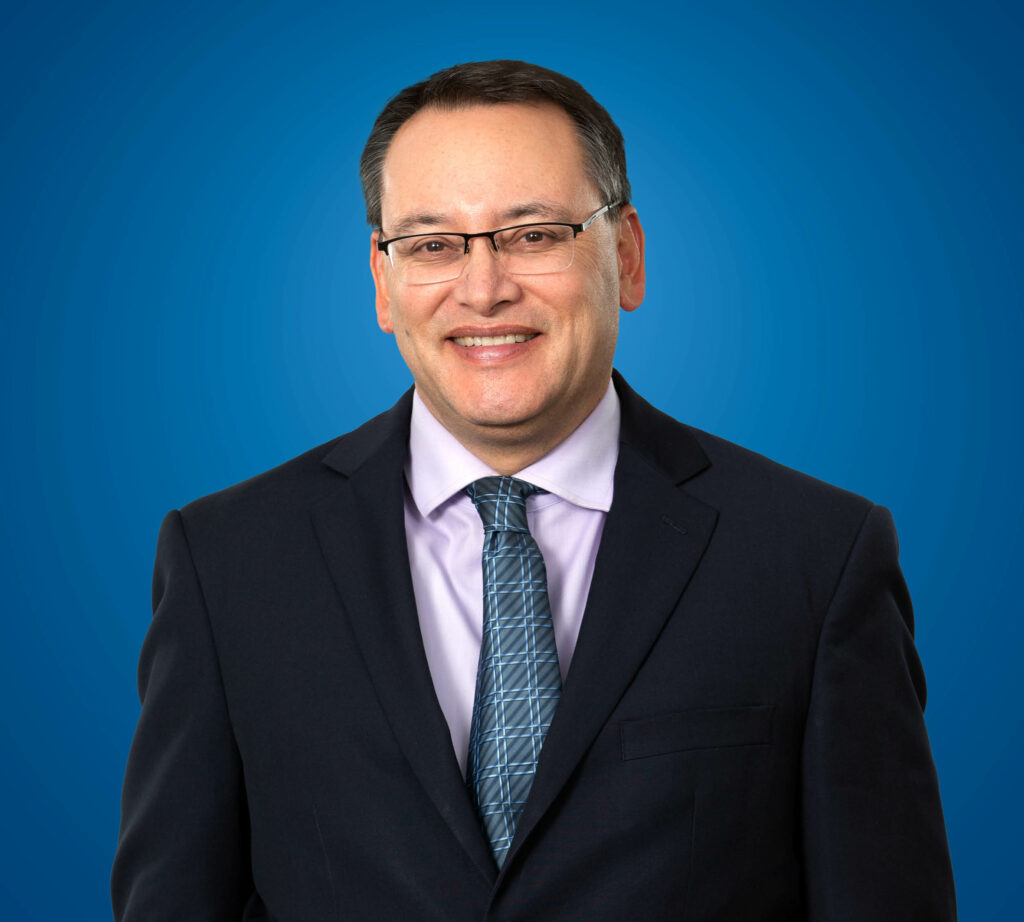 Dr Shane Reti is serving his third term in parliament and feels honoured to have held senior National Party roles including Interim Leader and Deputy Leader. Shane is passionate about his current roles as Spokesperson for Health, Spokesperson for Maori-Crown Relations, Spokesperson for Pacific Peoples and as a list MP serving the people of Whangarei.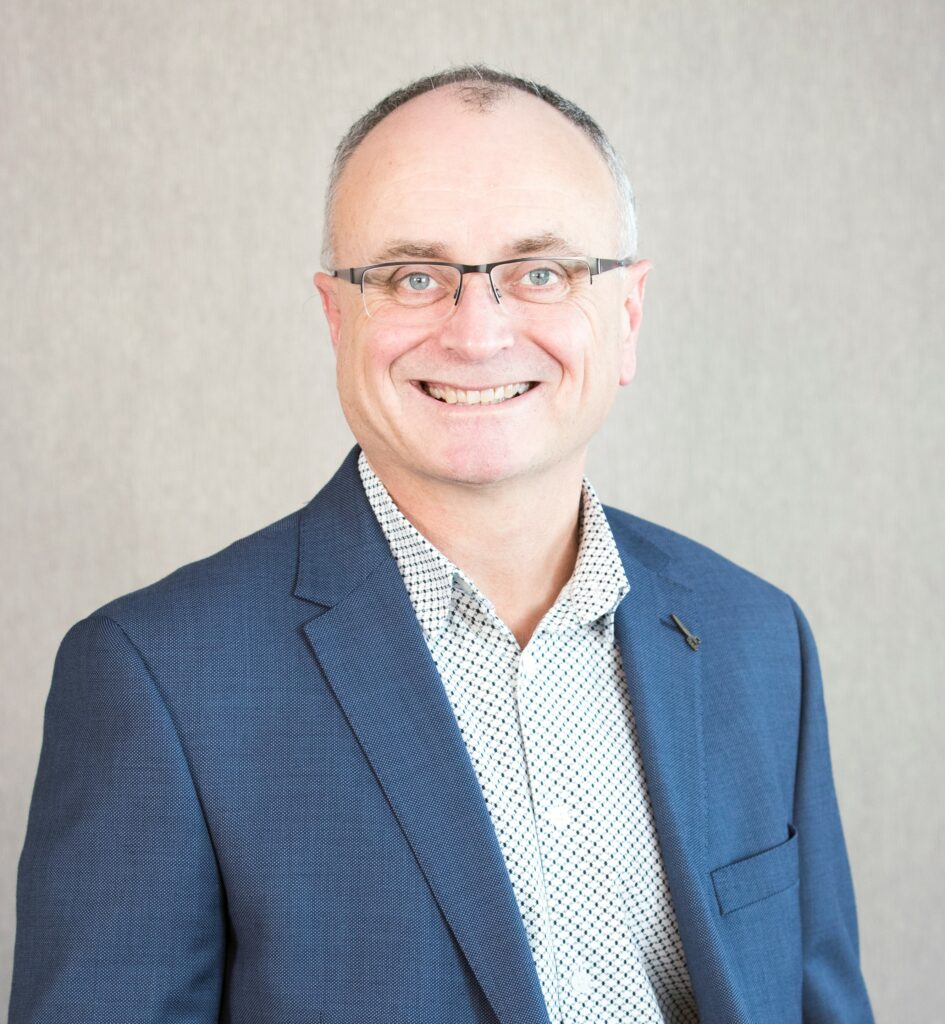 A key face during the COVID pandemic, Dr Bryan Betty is possibly New Zealand's best-known GP.
Bryan's career began in Sydney in the 90s, before moving to a small South Australian town where he became a practice owner. In 2001 Bryan returned to Aotearoa and began working at Porirua Union & Community Health Service, a practice serving a predominantly high needs community in Cannons Creek, East Porirua. Bryan remains at the clinic as GP and clinical director.
Bryan's held significant sector roles including Pharmac deputy medical director, RNZCGP medical director and member of the Ministry of Health Technical Advisory Group advising on the COVID response. In 2022 Bryan was appointed as an Officer of the New Zealand Order of Merit for services to health.
Bryan became GPNZ Chair in March 2023. His experience in primary care is a significant asset to GPNZ as it continues to advocate for and support primary care.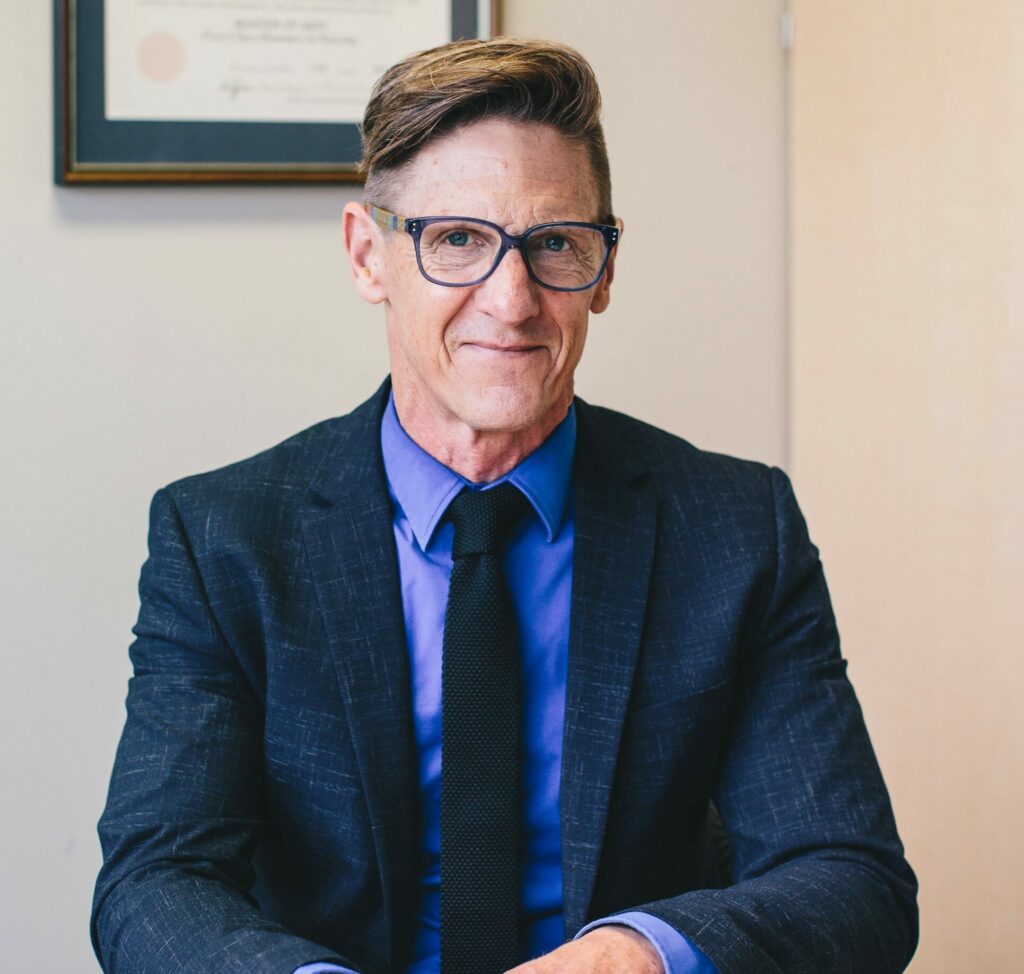 Stephen Neville, RN, Ph.D, FCNA(NZ)
Stephen is Professor of Nursing and the National Head of Nursing at Te Pūkenga. He has extensive experience as a leader, academic and researcher with a clinical background in gerontology. Before commencing in his current role, he was the Director of the AUT Centre for Active Ageing (AUTCAA) at Auckland University of Technology and the past President of the New Zealand Association of Gerontology.
As the National Head of Nursing at Te Pūkenga, Stephen sets the strategic direction for the discipline, including determining the portfolio of nursing programmes and their unified delivery across the Te Pūkenga network. His research interests relate to the health and well-being of older citizens, particularly those who are marginalised, as well as health workforce development. He is a Fellow and life member of the College of Nurses Aotearoa (NZ), an Advisory Board Member for the Ageing Well National Science Challenge and Editor for the Journal of Clinical Nursing. Internationally he holds Adjunct Professor of Nursing positions at the University of Canberra, Western Sydney University and Edith Cowan University.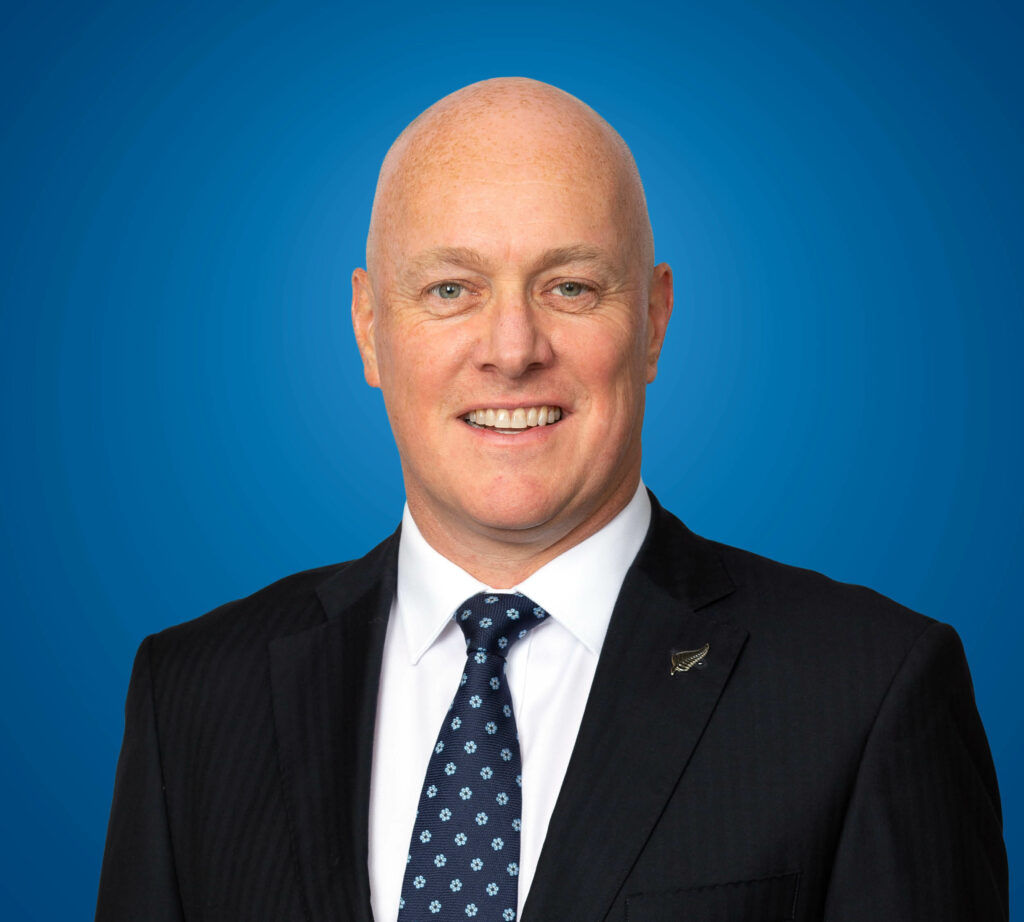 Christopher Luxon is a businessman, father and proud New Zealander with extensive experience at the highest levels of global corporate leadership.
Upon graduating, Mr Luxon commenced a successful 18 year career at Unilever, working in New Zealand and around the globe, concluding his time with the company based in Toronto as President and CEO of Unilever Canada. In 2011, he returned home upon being appointed CEO of Air New Zealand. Under his leadership, it returned record profits, saw all time customer satisfaction scores, and the highest levels of staff engagement.
Christopher has won numerous business awards, including the Peter Blake Leader Award and the Deloitte CEO of the Year. Outside his corporate roles, he has served as Chair of the Prime Minister's Business Advisory Council and is a Vice Chair and Trustee of the international aid organisation Tearfund New Zealand.
Christopher is married to Amanda and together they live in Auckland with their two children.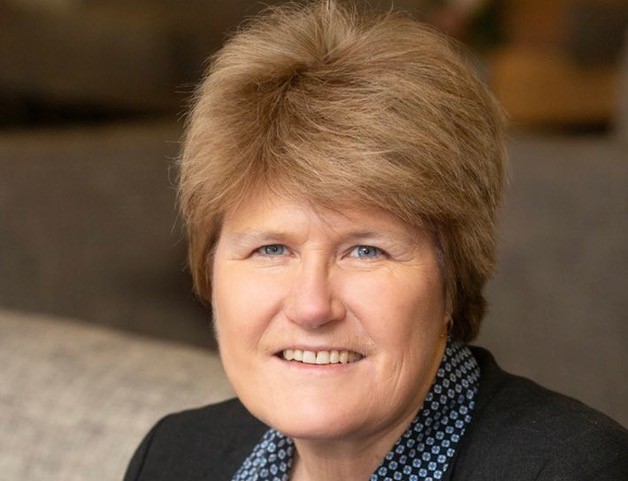 Dr Michal Boyd, NP, ND, FAANP, FCNA(NZ)
Nurse Practitioner and Honorary Associate Professor
Equinox Health Ltd. & University of Auckland
Dr Michal Boyd is an Associate Professor with the School of Nursing and collaborates with the Department of Geriatric Medicine. She also practices as a Nurse Practitioner for older adults. Her main research interests are the proactive assessment and care coordination of complex older adults who live in the community and aged residential care facilities.
Dr Boyd specialises in dementia, frailty and palliative care for older people and the development of advanced nursing practice and she has participated in many other clinically based research and evaluation studies.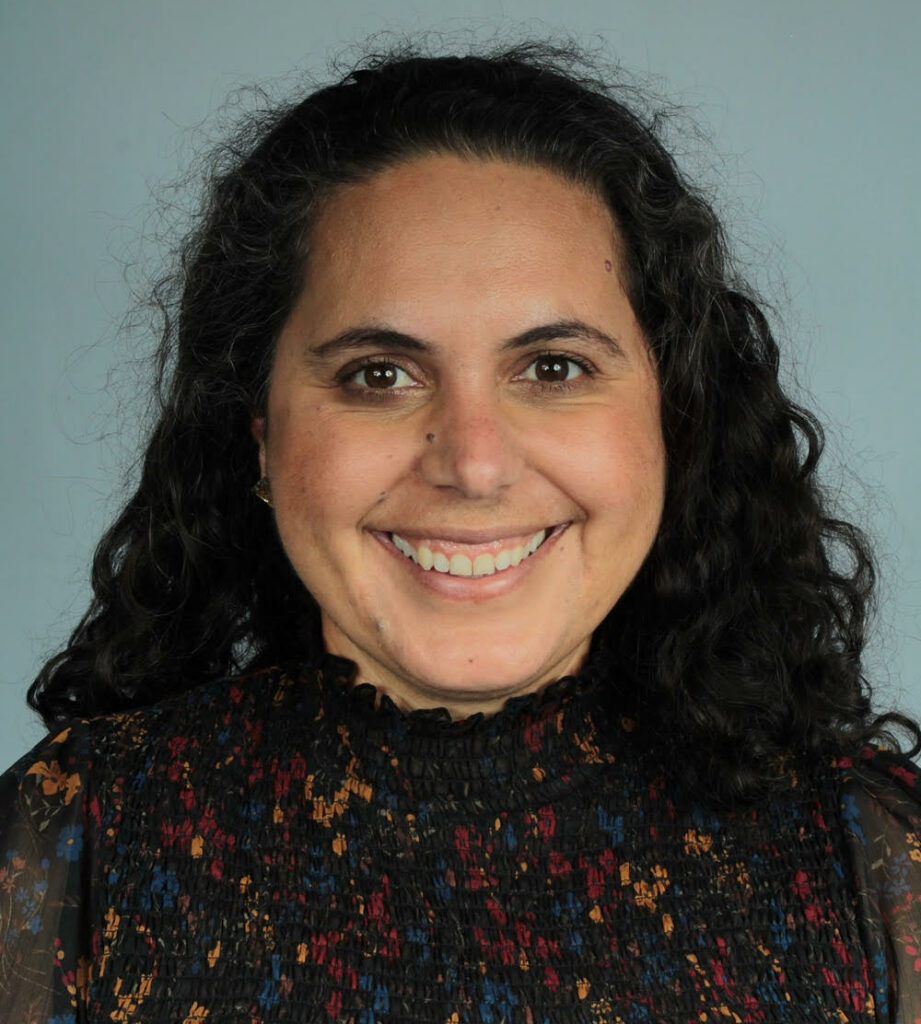 Dr Joanna Hikaka (Ngāruahine) is a pharmacist and Senior Research Fellow at the University of Auckland, New Zealand. Her clinical and research work focuses on older adult and Māori health, spanning primary, secondary, and aged residential care settings, with a current focus on exploring Māori experiences and expectations of kaumātua care in the residential and community settings. Joanna is a Co-director of the newly established Centre for Co-Created Ageing Research at the University of Auckland and holds a number of regional and national governance and advisory roles relating to the responsible use of medicines, gerontology, and aged residential care.
Concurrent session: Māori and ARC: opportunities and potential
The number of Māori living in aged residential care (ARC) is projected to rise four-fold in the next 15 years and it imperative that ARC as a sector are providing culturally safe care options for Māori as they age. Kaumātua have reported the need to see, hear and feel the presence of Māori cultural values and practices for whānau to thrive in ARC. This presentation will highlight potential drivers for change and methods to understand what 'excellent' ARC looks like for Māori. This will be an opportunity for all in the ARC and wider community care settings to engage with this topic and reflect on the implications in their own areas of practice and influence.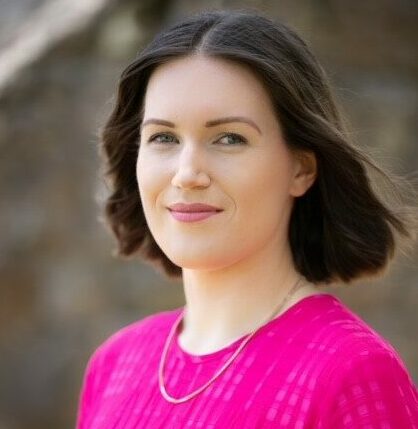 Brooke is qualified in international trade and economics and was a corporate affairs consultant before leaving the private sector to work behind the scenes in Parliament to help pass the End of Life Choice Act.
As ACT's Health Spokesperson, Brooke forced the Government to implement a review into Pharmac, led Parliament in an urgent debate into the Ransomware attack on patient information at Waikato DHB and led an urgent debate on COVID-19 deaths in self-isolation. Her amendment to the Pae Ora (Healthy Futures) Bill to include a Rural Health Strategy was also picked up by the Government.
She is passionate about New Zealand being a country where all people can thrive. Brooke is ACT's Deputy Leader and spokesperson for Health, Housing, Foreign Affairs and Trade.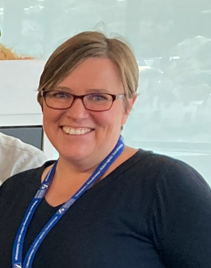 Planning to follow a career in science, Kirsten had a change of heart after completing a science degree and enrolled in a nursing programme. Kirsten became as a registered nurse in 2000 and worked at Hutt Hospital for the following 20 years in a variety of roles including staff nurse, clinical nurse specialist, clinical nurse manager, service manager and finally service development manager in Strategy Planning and Performance. Kirsten made the move to the Ministry of Health in November 2021 and is currently Acting Manager for HealthCERT.
On 28 February 2022 the updated Ngā Paerewa Health and Disability Services Standard NZS 8134:2021 (Ngā Paerewa) came into effect. Te Apārangi Māori Partnership Alliance was formed, and informed by the experiences of Māori using health and disability services, worked in partnership with HealthCERT to ensure Māori participation and decision-making spanned across all four phases of the standard review work programme. Te Apārangi held ultimate decision-making rights on all Māori content within Ngā Paerewa. Ngā Paerewa reflects the shift towards more person- and whānau-centred health and disability services, with a stronger focus on outcomes for people receiving support.