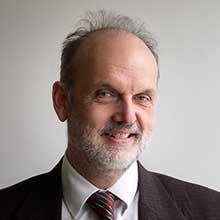 John McDougall
John McDougall is NZACA's Data and Insight Specialist.  He was engaged to upgrade the evidential base underlying the Aged Residential Care sector's discussions with Government.  His primary role is providing NZACA with the capability to independently analyse, interpret and communicate information from interRAI.  John's current projects include using interRAI data to improve understanding of how resident's health and social well-being change on entry to Aged Residential Care and thereafter.
John also analyses and reports on trends in the sector's costs vs. its funding, and in bed supply vs. demand.  He reinforces NZACA's capability to design, analyse and report on surveys of its members.
John joined NZACA in November 2016 after more than 20 plus years working for McDermott Miller, a Wellington strategy and research consultancy.