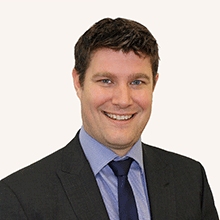 David Bennett
Dave is Chief Financial Officer at Ryman Healthcare. He joined Ryman in 2013 and is responsible for ensuring Ryman's strong financial performance. This includes building relationships with shareholders, the wider investment community and Ryman's banking partners. Dave has a Bachelor of Commerce degree and is a chartered accountant. Before joining Ryman, he worked as an accountant and auditor.
Email Dave at david.bennett@rymanhealthcare.com
Gordon MacLeod
Gordon is Chief Executive at Ryman Healthcare. He joined the Ryman Healthcare in 2007. He was previously a Corporate Finance Partner with Pricewaterhouse Coopers and a Finance Director of a London listed hi-tech engineering company. Gordon holds a Bachelor of Commerce from the University of Canterbury and is a Chartered Accountant.
Email Gordon at gordon.macleod(at)rymanhealthcare.com