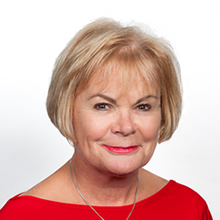 Ann Coughlan
Ann is presently Chief Executive Officer of Mercy Parklands – a 97 bed private hospital in Ellerslie, Auckland. Mercy Parklands is part of the Sisters of Mercy Healthcare group. She has held this position for over ten years.
Ann has over 35 years of experience in healthcare at various types and sizes of hospitals and departments within New Zealand within operational, project management and senior management roles.
Ann started out as a nurse, fighting for changes that were controversial in emergency care, yet once in place seemed obvious, like the vision for the establishment of the NZ Royal College of Emergency Nursing and associated recognized training in emergency care for nurses. She was the first certificated Emergency Care Nurse Clinical Specialist in NZ.
She has consulted to a number of organisations focusing on developing and ensuring systems are in place to maintain best operational practices and procedures related to a discipline, such that the overall purpose of the strategic unit within the context of the organisation is realised, the cost/quality/service delivery mix is optimised, and reputation enhanced.
Her professional affiliations are wide. She currently holds the NZACA Auckland Chair and she is convener of the annual Carmel College /Babich Wine Art Fusions exhibition.
She has a daughter Kate.
Email Ann at ann@mercyparklands.co.nz